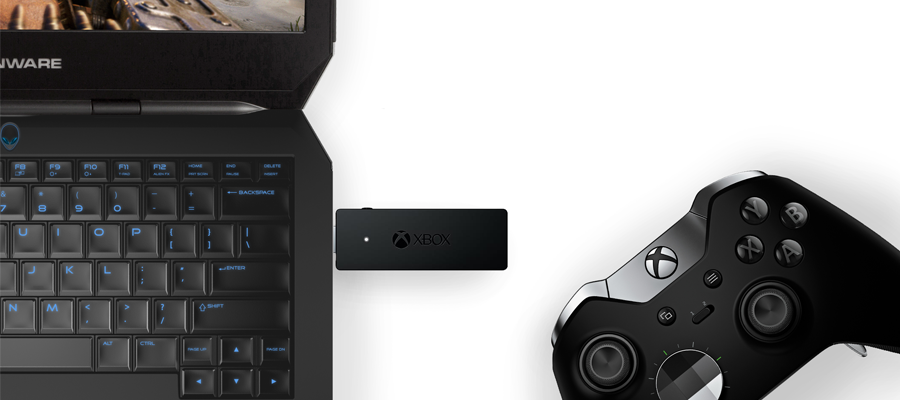 PC gamers start looking for controllers capable to outdo the keyboard & mouse alliance, and they have plenty to choose from. But what gamepad works best on the PC? The reWASD team tested DualShock 4, Xbox 360 controller, all official versions of the Xbox One gamepads, and a few dedicated PC pads to pick our favorite.

PC Controller review: PlayStation DualShock 4
Pros:
Tactual feedback
Solid construction
Triggers performance (easily pressed, nice shape)
Cons:
Easily-damaged sticks
Needs software to perform all the features on PC
DualShock 4 price: ~ $60.00.
DualShock 4 USB Wireless Adaptor (launches in early September 2017) suggested price: $24.99
Sony's famous DualShock 4 is known for it's triggers and bumpers tactual feedback and solid construction. We had marvelous general impression. Gamers also glorify triggers, which are pressed without any difficulties and you feel when they are at the extreme point. Their shape also matters, DualShock 4 triggers' form is short and wide, that is said to be more handy than long and thin Xbox One triggers.
Now about disadvantages: gamers grumble about easily-damaged sticks in PC controller reviews, and so we do. Also, it requires native software to perform all the features on PC. Note that every gamepad connected to PC will be recognized as regular one and it'll run the same functionality as Xbox 360 gamepad. However, there's an alternative way to assign keyboard to controller and make your gaming experience with DualShock 4 better. The reWASD will remap DualShock 4 controller to keyboard and mouse in future versions. Follow us on Facebook to get news about the DualShock 4 maintenance.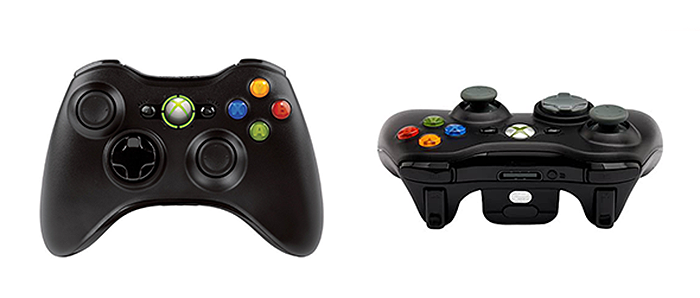 PC Controller Review: Xbox 360
Pros:
Compatible with Windows
Very handy
Cheap
Cons:
Gets dirty easily
Uncomfortable D-pad
Xbox 360 Controller price ~ $25-$40.
The best perk of Xbox 360 controller is the perfect compatibility with Windows. You don't need to install any software (required for DualShock 4). Plus, it is really handy and it's one of those cheap gamepads! It will be more expensive if you prefer a wireless Xbox 360 controller. Cons — it gets dirty easily, D-pad is worse than in Xbox One or Elite.
You can remap keyboard and mouse to Xbox 360 controller with numerous apps, and reWASD will support this gamepad in the next version. Stay tuned!

PC Controller review: Xbox One
Pros:
Improved D-pad, triggers and bumpers
Larger face buttons
Cons:
Xbox One Controller price ~ $60.
Xbox One controller
is kind of an ameliorated
Xbox 360
. D-pad is no longer inconvenient, face buttons became bigger and require an easy pull to perform. Analogue sticks became smaller and tighter, it takes smaller effort — as in face buttons — to activate ones. We were impressed by improved triggers and bumpers: the first ones are more responding, the second ones — more resistant than in
Xbox 360 controller
and clicky (you distinctly hear the sound when pressing them).
Among disadvantages: the lack of tactual feedback bothers, you can feel it playing a few games that support it.
You can extend the features of this gamepad using reWASD app. If a game doesn't have the native controller support, you can remap keyboard to controller. Just assign keyboard and mouse to Xbox One controller and play!

PC Controller Review: Xbox Elite
Pros:
Nice to touch (saving-from-sweaty-hands covering)
Easy start with PC
Additional paddles
Stylish design
Cons:
Price
Xbox Accessories app doesn't allow remapping paddles on PC (unlike reWASD)
Xbox Elite Controller price ~ $130-$150.
We'd say, this one is best luxury gamepad: nice to touch and saving-from-sweaty-hands covering, strong software (easy start with PC) and incredibly stylish design. Trigger and bumper alliance is Xbox One-likely, XYAB are pleasant to click. The greatest thing about Xbox Elite are paddles! If you play a game that requires instant reaction they are irreplaceable, because you can leave your thumbs on the sticks.
Now about Xbox Elite disadvantages: the price bites a little bit. What may disappoint you even more — Microsoft didn't consider paddles as a useful feature for PC gamers: you can't apply any actions to them without a help of third-party software. Fortunately, reWASD saves the day and reanimates paddles, so they can pull their weight.
Here are some perks you get if you use reWASD:
reWASD can assign keyboard and mouse to Xbox One, Elite and 360 controllers (coming soon).
With reWASD, Elite paddles are no longer useless on PC: you can assign keyboard to elite paddles as well.
You can unmap Xbox Elite buttons with reWASD. As a result, the initial action assigned to the gamepad button won't apply, so you use the actions mapped from keyboard and mouse.
If you want to make an in-game combo you can remap controller to keyboard with reWASD without unmapping.
reWASD features can be implemented not only in gaming: you can use controller as keyboard and mouse in any application (in Windows Media Player, graphic editors, etc.).
To start mapping controller to keyboard download and install reWASD. It's free to try, so it would be easy to start.

PC Controller Review: Steam Controller
Pros:
Works with all Steam games
Possible to remap
Cons:
Not handy
Works with Steam games ONLY
Steam Controller price ~ $50-$80.
The creators of well-known distributional gaming platform — Steam — released the Steam Controller in November 2015. It assigns keyboard to gamepad, assigns controller to mouse buttons and works with all Steam games (even ones that don't support gamepads). Later they went further — now you can use your regular gamepads as Steam Controller: Steam analogizes your gamepad with one and permits you customize default mappings. Note that PlayStation controllers are fully supported by Steam, while Xbox Controllers support is in beta.
However, the gamepad itself is not quite handy (as Xbox Controllers, for example), but it works very well with Steam games.
What if you love playing non-Steam games? One of the latest games that came out and blew our mind — Overwatch — by Blizzard, is not on Steam, as well as Dragon Age, Battlefield 4, Battlefield 1, Star Wars: The Old Republic, Halo, Forza Horizon.
Here, in reWASD team, we have all types of gamepads, but getting back home each of us takes one gamepad to play Steam and non-Steam games. I choose Xbox One & reWASD to assign keyboard keys to controller for all of my PC games. What controller do you choose?