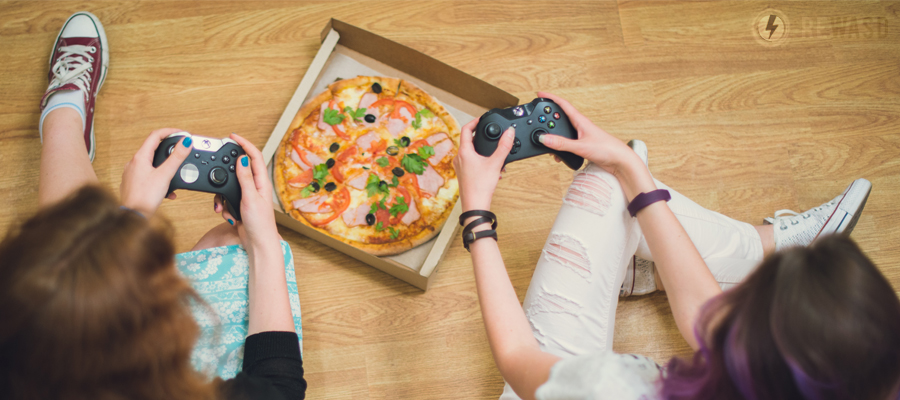 2017 has been a great year at the point of released games. Lots of existing titles went into the VR dimension, Battle Royale genre started taking over the world, graphics was leveling up, plots tended to be deeper and more complicated. That's why we're excited about making the best PC games of 2017 list! We divided the top-played games on categories by genres, so don't be afraid of getting lost. Hope you'll participate in the discussion below and tell about the ones you liked the most. We hope you are ready to share your best videogames of 2017 suggestions :)
Best RPG games 2017
Hats off to Bethesda for flawlessly carrying the Fallout franchise with the fourth installment that perfectly fits the best PC games of 2017 digest. Even though there is a strong opinion that "it's not iconic Fallout", well, come on, things change. We do too, by the way. You can truly name Fallout 4 the deepest open world game so far, and even bigger — we bet you've heard about the Creation Club thing. This is sort of an addon where you can create and share your mods (weapons, armor, etc). Sounds pretty awesome. Creation Club was announced alongside with Fallout 4 coming to VR on E3 2017.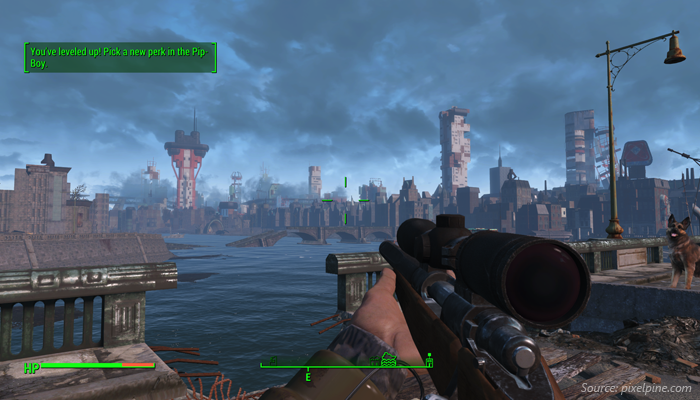 And what reWASD can brag with is the great custom config for Fallout 4 Xbox One controller support.
Let's keep following the best RPG games 2017 list with another great open-world game that comes from Poland — Witcher 3. A third (duh, Captain Obvious detected) installment in Witcher series is just great. Events unfold in majestic locations conquering the hearts of all players. Also you'd better remember that the game will take a lot of time to complete, because of all the main missions and side-quests. It's not a secret that the game has native gamepad maintenance, just in case you're looking for an alternate layout to use — here is the Witcher 3 PS4 controller PC setting.
The last (but not the least) is Mass Effect: Andromeda. If you kept your hand on the pulse, you have probably heard about the fuss around it, about the animations and weird gameplay:
<
Although, BioWare cares about what they do, and all those bugs were fixed. Except the memes. Those can't be unseen :) Anyway, the game itself is deep and amazing, and it's close to Mass Effect franchise, so it's definitely should be among the best PC games of 2017. Haters gonna hate! And reWASD is gonna remap: here's one of the best custom Mass Effect Andromeda PC controller support configs.
Battle royale games
I'd call 2017 the year when Battle Royale games struck poor gamers (and miserable developers). Imagine a game with 3 million simultaneous players. Now go to Steam and type PUBG. Here it is :) Winner winner chicken dinner has become a cliche, jokes about frying pan armor, etc. The game itself may not be a technological miracle, but mind the atmosphere, folks. It's outstanding, and it led PUBG to best PC games of 2017 lineup.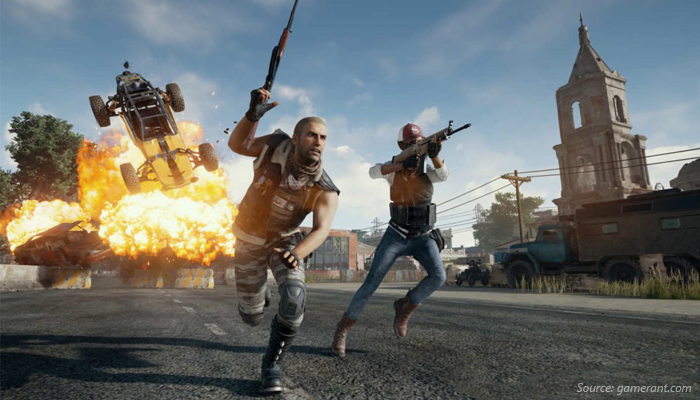 Another awesome example of the same genre is Fortnite: if you can call PUBG a movie, Fortnite would be a cartoon. Colorful and fun, that's what this game is. The objective is the same, just another environment and people. By the way, you can play Fortnite for free, unlike PUBG.
PC master race whispers to use the keyboard and mouse alliance for this type of games, but some folks still prefer using gamepad on PC. In this case, if you want a custom layout you can get one — meet the PUBG controller support config, and if you've picked another path — Fortnite PC controller support preset. Use use either the first or the second one for your own benefit, because playing any of best videogames of 2017 can be harsh with uncomfortable layout.
Survival games
This game genre is always in demand, and the good releases can be seen from afar. A great example is Outlast 2: released last year, it blew the minds of many fans and, as a result, took place in our best PC games of 2017 catalog. Although the plot is quite independent (and outstanding), it has some well-hidden easter eggs. If this game is the first from this series for you to play — you'll enjoy it. If you're a geek and regular Outlast forum visitor — the easter eggs will please you.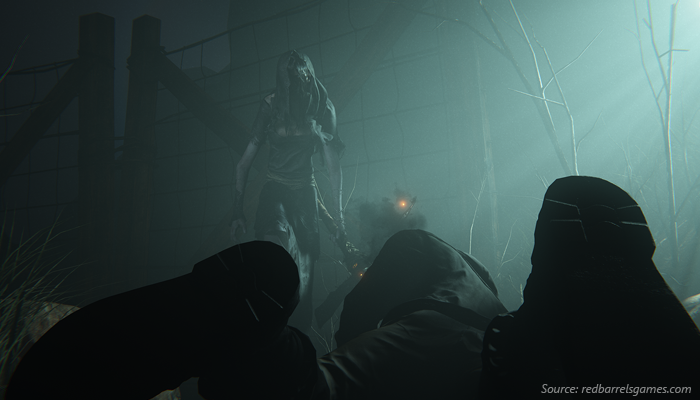 Some gamers experienced problems with gamepad maintenance in this game, that's why custom Outlast 2 Xbox controller support config appeared in our community.
From a little bit other niche comes Unturned — a game became super popular last year, and deserves the place in our best videogames of 2017 list. A free-to-play multiplayer survival game, and seems like gamers enjoy playing it. We also have an Unturned controller support preset, check it out if you're looking for a custom layout!
Best FPS games 2017
These ones occupy a huge niche in the gaming industry, that's why we're ready to present 4 best FPS games 2017 brought to us. We'll start with Destiny 2: cool and action-packed gameplay looks awesome. The only thing that causes doubts is the controller layout. That's why we created our own custom Destiny 2 PC controller support config, it can help you out!
The list continues with Battlefront II, an iconic Star Wars game. Although old school gamers try to pursue that the Old Republic was better, take a look at 14 (FOURTEEN, man) different locations! They're amazing, my personal favourite is Naboo. It looks so good, and the graphics itself is breathtaking in this game. Custom configs for gamepad also exist, come check out one of Star Wars Battlefront 2 PC controller support layouts.
Memeful Battlefield 1 is the next one in our best PC games of 2017 chart. Remember the tons of lags when the game was in beta? Yeah, they were hilarious:
Although the game itself is great. It differs from the previously released Battlefield games, and developers were very accurate concerning the World War I references. All the weapons are copies took from museums. That's what we call a full immersion :) If you're the one who tried to play with gamepad, you'd probably wish to customize the bindings. reWASD saves the day, and here's an example of Battlefield 1 PC PS4 controller preset.
Another military-themed game that fits to the list of best FPS games (2017) — Black Squad. Looks pretty impressive, I'd say, and it's free to play! Although, there's no controller maintenance. If you prefer playing with controller you'll need the Black Squad controller support preset. reWASD saves the day… Again ;)
MOBA games
Both games we've included to the best videogames of 2017 list were out in 2016, but they needed time to warm up. They did it! A top-down MOBA shooter Battlerite looks impressive and colorful, that's why it hit popularity last year (also free to play, folks!). People try to play with gamepad, and if you're enthusiastic enough for a step like this — here's a setting for Battlerite controller support. The game doesn't have native gamepad maintenance, so feel free to use it.
Overwatch belongs to whole other weight category, it's a classic FPS actually, but some great minds claim it has MOBA characteristics as well. It also had hit the peak of popularity in 2017, and it keeps growing. Because, you know, the game is awesome!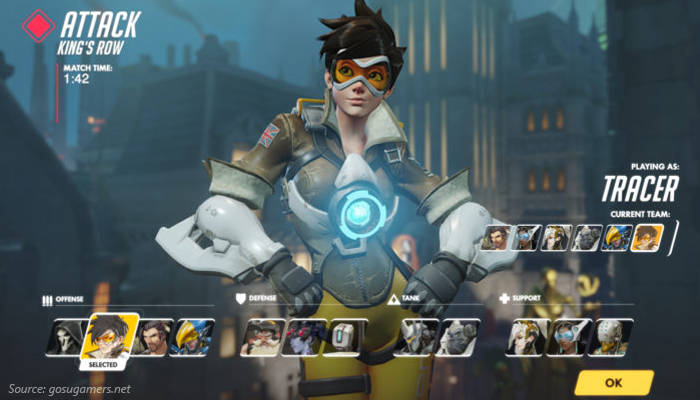 Blizzard were really accurate and attentive while developing it, and pay attention to all the videos that represent the story behind heroes! They melt your heart at a glance, you clearly see that developers do their best. PC games of 2017 have a lack of this, I'd call it a soul of a videogame :) This game is more likely to be played with gamepad, that's why Overwatch controller support configs appear.
Platformers
Steam description for the next one from the best PC games of 2017 includes "heavily focused on boss battles" phrase, and we bet you already know what platformer game relates to this characteristics. It's Cuphead. The game that bamboozles you during the gameplay every 3 seconds. So many Cuphead rage compilations appeared on YouTube, you can spend a lifetime watching them. But even though it's hard to get used to it, the game looks so awesome: magnificent style (back to 1930s) and jazz tunes in the background make you feel like you're back to the grand epoch.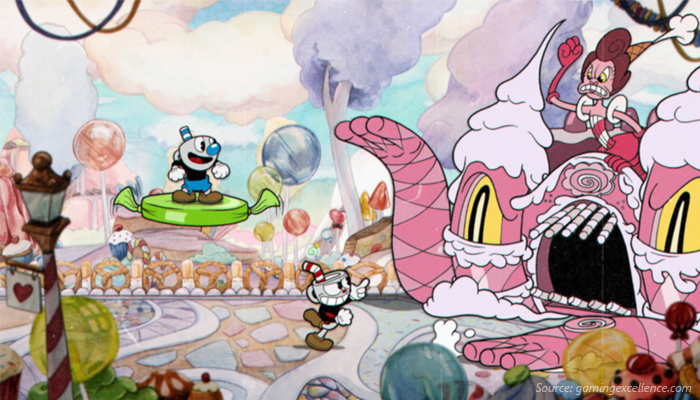 The game fully supports controller, but if the native layout is uncomfortable you can use this custom Cuphead PS4 controller setting, and make gameplay even better.
Best simulation games 2017
The most weird and interesting game — Rocket League — became super popular this year, that's why it continues the best videogames of 2017 list. It's weird as a concept: you drive a vehicle and play football. And you need time to get used to game mechanics, good thing is that tutorial helps before you roll into the online multiplayer mincer. The game fully supports gamepad, and it's more fun playing with it, but the layout is a little bit weird. That's why we recommend checking out the Rocket League Xbox One controller config for the better gameplay.
Another release among the best simulation games 2017 list is Sailaway, a great attempt of making a sailing simulator. Pretty realistic gameplay and mechanics, all the ropes are available to pull. If you don't do that you drown. Since the game has partial controller support, you need a hand from reWASD: try this Sailaway controller setting to play on PC.
Fightings
A revolutionary great and interesting fighting game appeared — For Honor. This one would definitely smash the best PC games of 2017 digest, it has the game mechanics that differs from all regular games of the same genre. There were struggles with opening all in-game items at first, and gamers were even planning a strike. They made calculations, and it seemed like you need whether to pay $700 or do the 2,5 year long grinding marathon to have all the items. Not cool. But Ubisoft reaction was quick and conscious, so they found the compromise.
Our team made some configs that will help you use combos in For Honor: Warden combos — the first one we made, — Raider combos and Kensei combos. All the configs have full controller support, and combos are inside the Shift. Hope this comes in hand!
Third-person online multiplayer games
An evolving sci-fi world awaits! The best videogames of 2017 list finishes with Warframe: explosions everywhere, you're hand by hand with your friends knocking the soul out of opponents. The atmosphere looks awesome, dynamic and… Sparkling? The popularity of this game raised in 2017, although it's not a brand new game. And it has partial gamepad maintenance, so reWASD can help you with it. With this Warframe Xbox 360 controller preset, you can freely play on PC with gamepad!
So, here are the best PC games of 2017. How do you think, what games would fit in this digest? Leave your suggestions in comments below, we're always glad to communicate!