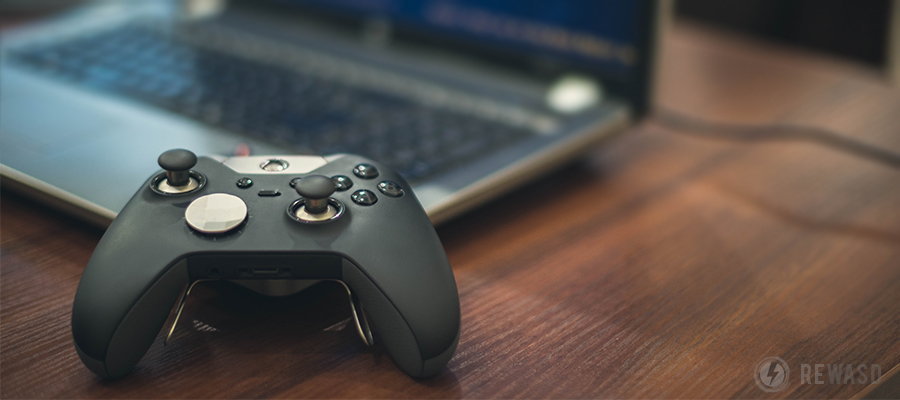 Just as reWASD 1.2 rolled in with the highly anticipated mouse emulation feature, many of you were demanding these three options to appear. reWASD team added them to reWASD 1.3. The newest version permits you to invert the Y and X axes on sticks, customize the deadzone and change the sticks response settings of Xbox Elite sticks.
Stick response settings
reWASD proposes 4 profiles (Delay, Aggressive, Instant, Smooth) that differ with the stick response on your Xbox Elite controller. There's a graph with the stick response level that demonstrates the details of existing profiles so you could see what profile is the best to choose while you map controller to keyboard.
Your Xbox Elite sticks are fully adjustable, and only you decide how they should perform. We advise you to try various stick response profiles, apply them and then check in games to understand what it's all about.
Stick deadzone
One more great feature that works for all official versions of Xbox Controllers (Xbox 360, Xbox One and Xbox Elite) allows customizing the dead zone. This is a unique feature that is not found in any Xbox Controller Apps but reWASD.
On the one hand, it will be possible to make your stick less sensitive (if your controller is not new, sticks are corrupted and they are delicate even if you're not touching ones).
On the other hand, if it takes you efforts to activate them — reWASD will make your sticks a little bit more sensitive.
This feature is a must-have for all PC gamers who map controller to keyboard, and we're glad that this feature is already available in reWASD!
Invert Y and X axes for Xbox Elite sticks
Last but not least new feature is about Y and X axes for Xbox Elite sticks. Some gamers prefer the traditional stick directions, others choose the opposite way. It's a thing you should decide for yourself. Once again reWASD gives you more freedom while mapping Xbox controller. Just check this option if it is needed. Note that if you have mapped something to Up or Down stick directions, "Invert Y axis" option is disabled because these two are a bit confusing together.
How to adjust Xbox Elite sticks with reWASD
To configure all the features listed above you need to complete the following steps:
Download reWASD — a free-to-try gamepad mapper.
Connect your Xbox Elite Controller to PC. If one is connected — reWASD will indicate it below.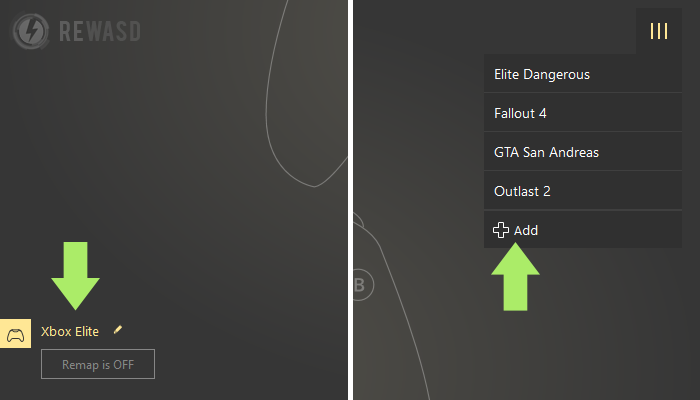 Create a new profile, the config creates automatically. Start remapping! Press the stick you want to remap and set the desired buttons to directions.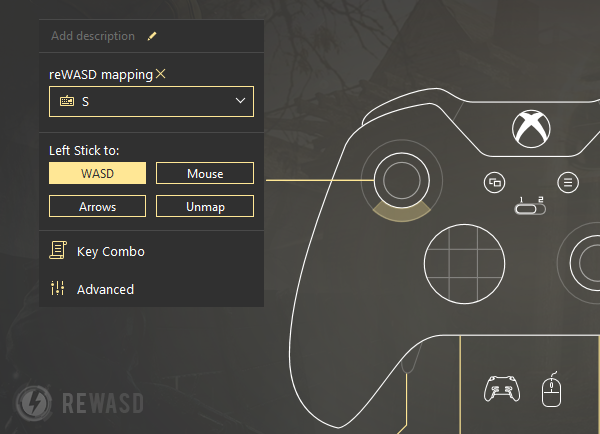 To do some serious hardware mapping you need to go to "Advanced", that's where the tips for playing FPS games on PC (stick zones customization guide) will be irreplaceable.
The next step is the "Deadzone": while you map controller to keyboard, note that the smaller the deadzone is the more sensitive your stick will be.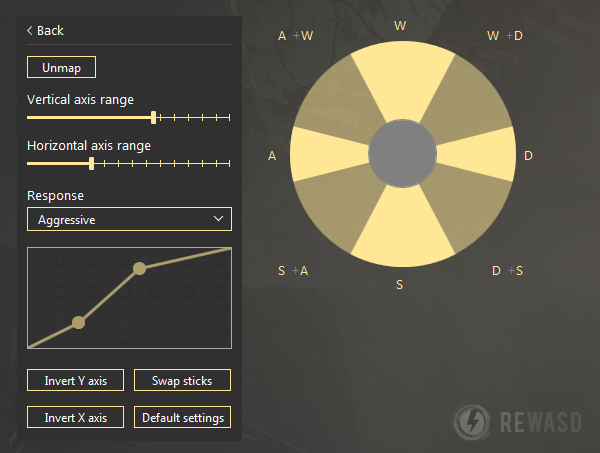 Once you're done with "Deadzone", it's time to choose the "Stick Response profile". Be our guest and choose the one you think will fit your gameplay the best.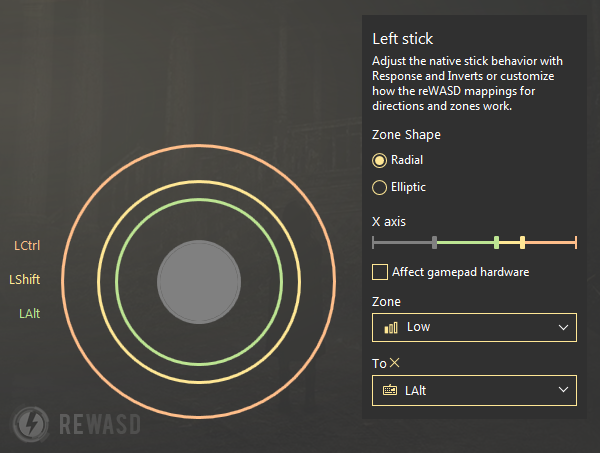 The last option — "Invert Y and X axes". You know what to do :)
Note that the inversion of Y and X axes works the best for native controller support.
Once you've finished, you need to go "Back", remap other controller buttons (if needed), click the "Apply" button.
Voilà! You've finished your config.
It's time to try out these new awesome features, don't waste your time and start remapping with reWASD! To keep your hand on the pulse concerning updates, gaming news and new configs you can subscribe to reWASD Pinterest board or Facebook page.
If you want to learn more about reWASD 1.3 novelties, check our previous blog post with the list of all new features that help map controller to keyboard like a pro.